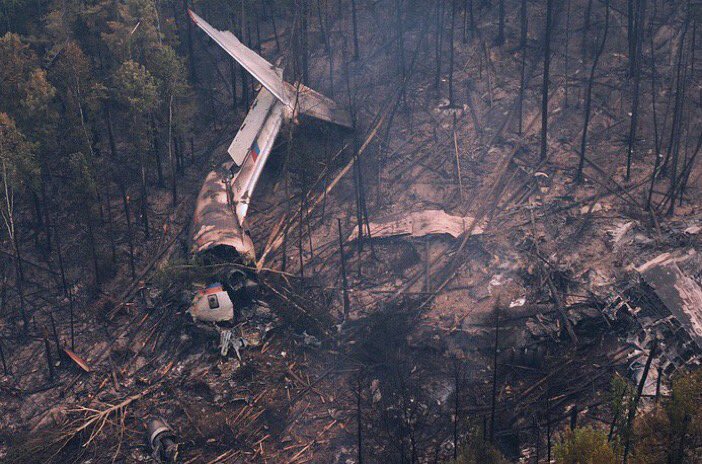 One of the world's biggest firefighting planes has gone missing while tackling a huge blaze in a forest in the Irkutsk region of Russia.
Debris from the Il-76 aircraft, that went missing on Friday morning in Russia's Irkutsk region, has been found, spokesperson of the operational headquarters said Sunday.
UPDATE 8 bodies & the two black boxes have been recovered from the crash site
What we know?
Plane was in the district of Bayanderovsky
11 crew and fire-fighters on board
Flying at an altitude of 3,000 metres
Last contact was at 0534 local time
Aircraft was in "good condition"