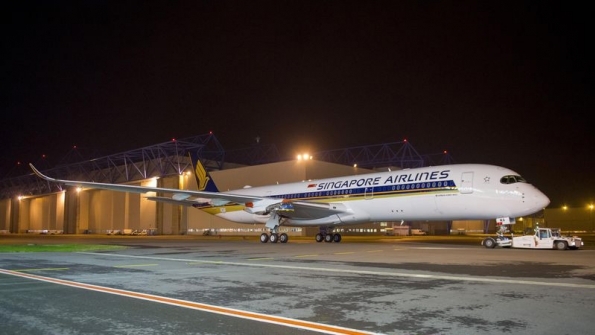 Stockholm will become the second Scandinavian city in Singapore Airlines' (SIA) route network in May, when the Airline introduces flights to Sweden's capital, via Moscow.
Subject to regulatory approvals, flights to Stockholm will be launched on 30 May 2017 and will be operated with Airbus A350-900 aircraft – the latest addition to the SIA fleet. The new flights will complement SIA's existing flights to Copenhagen in Denmark, boosting connectivity between Southeast Asia and Northern Europe.
SIA currently operates four weekly flights to the Russian capital Moscow from Singapore. From 30 May, frequency will increase to five per week and the flights will continue on to Stockholm's Arlanda Airport.
Customers will be able to enjoy SIA's latest-generation cabin products on the new A350-900 aircraft. This includes all-new Business, Premium Economy and Economy class seats, as well as the award-winning KrisWorld in-flight entertainment system. The aircraft are fitted with 253 seats, including 42 in Business Class, 24 in Premium Economy Class and 187 in Economy Class.
Tickets for the new Stockholm flights will be made available for sale progressively through the various distribution channels.
SQ362 Singapore-Moscow (Monday, Tuesday, Thursday, Friday, Saturday 0020 0600
SQ362 Moscow-StockholmMonday, Tuesday, Thursday, Friday, Saturday 0715 0825
SQ361 Stockholm-MoscowMonday, Tuesday, Thursday, Friday, Saturday 1025 1330
SQ361 Moscow-SingaporeMonday, Tuesday, Thursday, Friday, Saturday 1500 0615(+1)