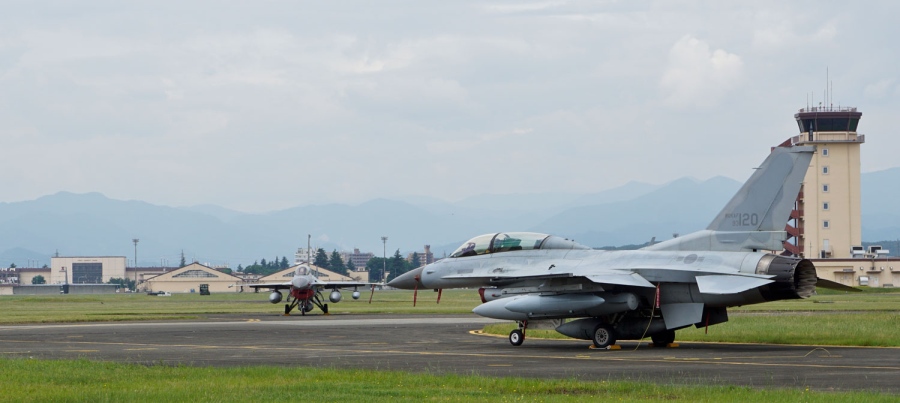 Six South Korean F-16 jet fighters were diverted to a U.S. military base in Tokyo after a refueling aircraft malfunctioned, U.S. Forces Japan officials said Thursday.
U.S. Forces Japan spokesman Air Force Lt. Col. Kenneth Hoffman said the aircraft are headed to Alaska to participate in the annual Red Flag exercise.
The diversion was forced by "a mechanical issue with an air-to-air refueler that was scheduled to support their movement," Hoffman said.
The planes were parked on the east side of the base as of Thursday afternoon. The South Korean jets will depart as soon as the refueling issue is resolved, Hoffman said.