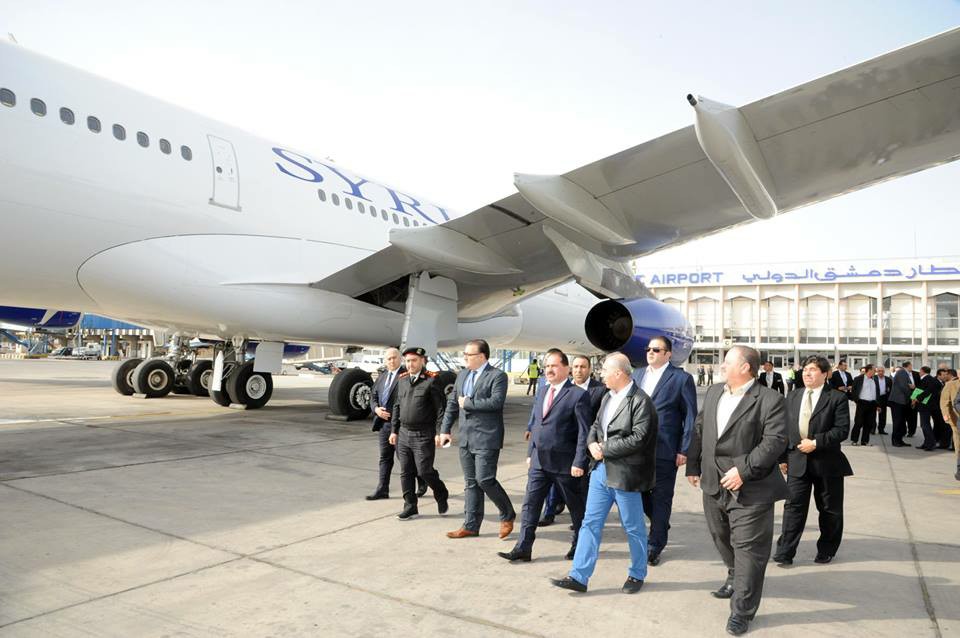 Amidst the Syrian Civil War, Syrian Arab Airlines began Airbus A340-300 operations on April 12th, with a flight to Dubai as RB515.
According to Flightglobal, the aircraft was welcomed in Damascus with a ceremony including the Syrian Transport Minister Ali Hammoud.
YK-AZA is a 16 year old Airbus A340-313X that was originally delivered to Cathay Pacific in 2001, and in use until 2010, where it was stored in Victorville, California, according to Airfleets.
Current U.S. sanctions against Syria forbid the transferring of aircraft parts to the country, however by being transferred through Kazakhstan and Iran, the aircraft seems to have evaded any limitations due to U.S. sanctions.
The aircraft is equipped with 24 business-class seats. Besides being used on flights to Dubai, reports say that the aircraft will be used on flights to China, as well as different locations throughout Latin America and the rest of Asia.