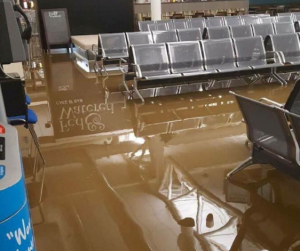 Heavy rain fell on Tuesday night, resulting in torrents of water entering the building.
All flights in and out of the airport have been cancelled and passengers have been advised not to come to the airport.
Customers should contact their airline directly for advice.
"The airport is currently assessing the damage and a further update will be provided later this afternoon for passengers expected to travel from and to the airport tomorrow," they said.