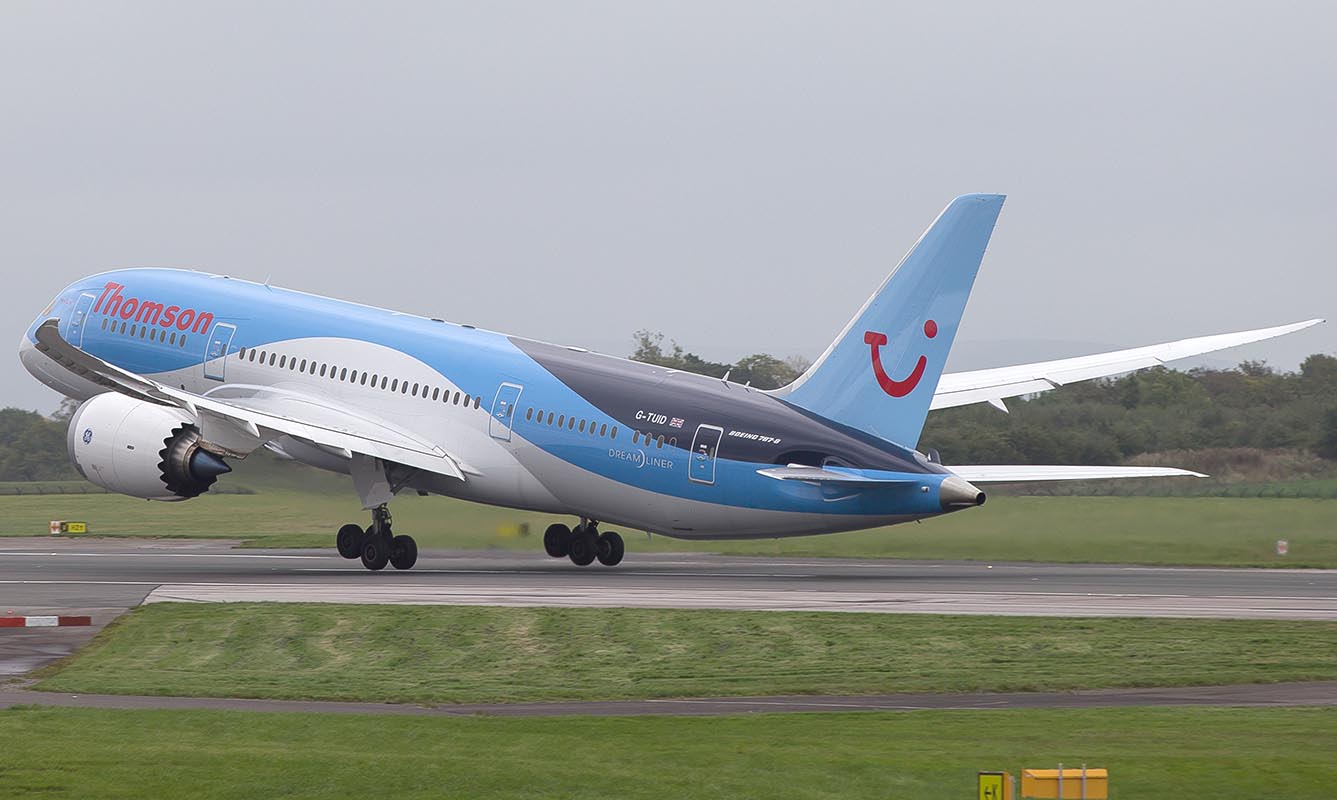 Thomson, alongside their holiday package company First Choice have announced plans to expand into the Emirates Market. They have announced that they will be adding holiday packages to Dubai into their mid haul winter programme from December 2016.
Tickets for flights are now on sale and the airline will operate flights to Dubai from London Gatwick, Manchester & Birmingham twice per week, Mondays and Tuesdays, from 19th December 2016 to 15th March 2017 using their Boeing B787-8 Dreamliner aircraft. 
Mark Hall, Director of Product for Thomson and First Choice said: "We're delighted to add Dubai to our portfolio of mid haul destinations from this winter. Following the popularity of our cruise programme, we're confident our customers will be excited by the wide range of holiday experiences on offer, whether that's fine dining, lively nightlife or luxurious relaxation."
More than 14 million tourists visited Dubai in 2015, which is proven that the popularity of the destination is soaring, and it is something that Thomson wish to take advantage of. However, this could be challenged in quite an interesting manner.
On an analytical front, Emirates currently dominates the Manchester-Dubai route with 3 daily services, 2 A388 & 1 B77W service. Emirates could in theory go into price competition with the airline and increase capacity out of the airport, which would decrease the amount of passengers on each flight in Thomson's perspective.
However, if the price is right, then Thomson may be able to dominate the route in terms of the Dubai Package Holiday Market as it is quite a market niche at this very moment in time. In terms of competition however, I don't think that Thomson would be able to compete based on the frequencies that the English carrier is going to be providing on this route. Another way in how they could be able to compete would be if Thomson operated to Dubai's Sharjah Airport as there is less Emirates-based aircraft at that airport. They could dominate the market in that way. 
Overall, I think that this route could be a brave but potentially successful expansion of Thomson's portfolio mainly down to the fact that they are the first British airline to offer holiday packages to Dubai. It is a very good opportunity to expand on their 5.2 million passengers per year. They have a market share of 14 million potential passengers to appeal to in order to try and grab competition from Emirates.