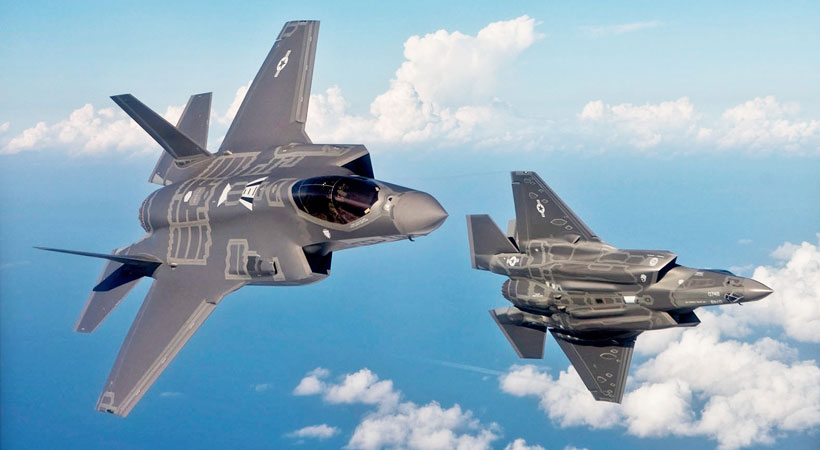 Dozens of F-35 stealth fighters that were grounded for 11 days due to an oxygen-supply problem aboard the expensive warplanes will resume flying on Wednesday, the US Navy said.
Investigators were unable to identify a root cause of the issue, which had prompted the 56th Fighter Wing of Luke Air Force Base, Arizona to ground its F-35s.
"However, specific concerns were eliminated as possible causes including maintenance and aircrew flight equipment procedures," base spokeswoman Major Rebecca Heyse said in a statement.
The Lockheed Martin planes were grounded on June 9 due to five incidents since May 2 in which pilots experienced symptoms of hypoxia, of lack of oxygen.
Currently, the 56th Fighter Wing has 55 F-35A planes that are used to train pilots from the US and other air forces that are buying the jet.
Heyse said experts are continuing to probe the issue and several precautionary steps are being taken, including increasing the minimum levels for backup oxygen systems for each flight.