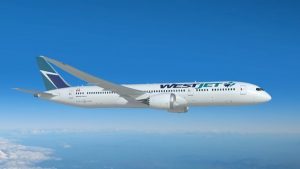 WestJet Airlines plans to order as many as 20 Boeing 787-9 Dreamliners valued at $5.4 billion, adding the wide-body to its fleet as Canada's second-biggest carrier expands long-distance service.
The move takes a page from Air Canada, which has relied on the Dreamliner's fuel efficiency to lower operating costs.
The order also helps clarify WestJet's strategy for competing with the country's largest carrier by entering new markets in Asia and the Western Hemisphere.