A plane travelling from Nice in France to Oslo in Norway landed just minutes after the mandatory quarantine was imposed, meaning all 158 passengers needed to self-isolate for 10 days.
The Scandinavian company SAS plane landed minutes after France officially became part of Norway's "red list", a Norwegian minister confirmed.
Flight #SK4700 landed few minutes past midnight local time. However Oslo Airport records show that it landed at exactly midnight.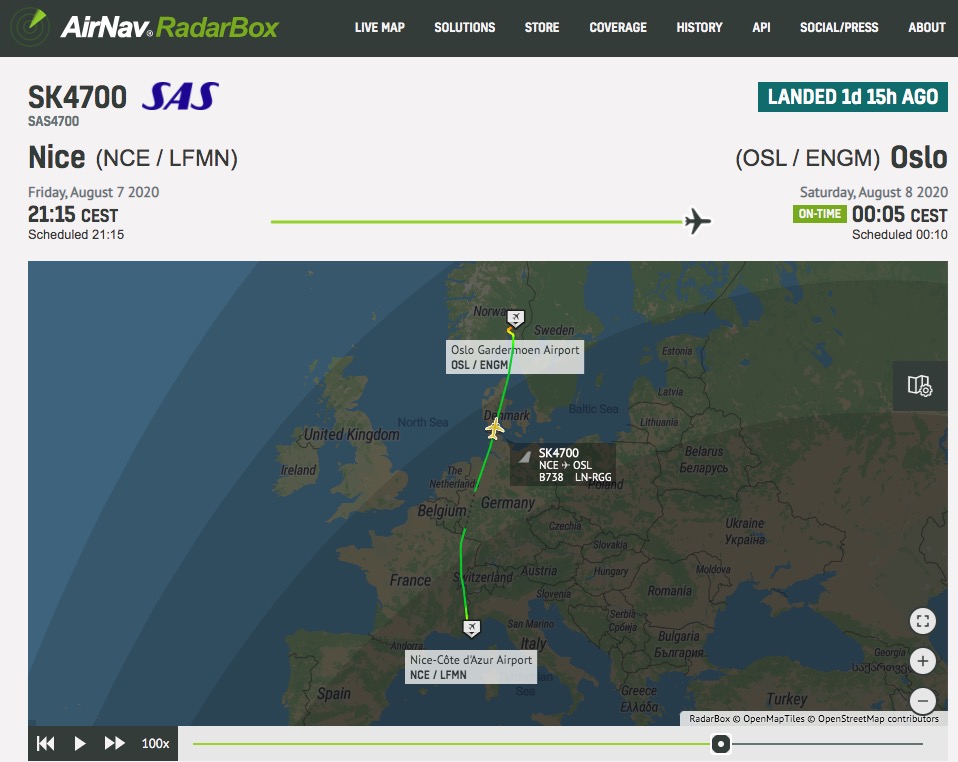 According to Norwegian newspaper Dagbladet, the plane passengers applauded when their pilot announced they had landed bang on midnight.
However, the new quarantine rules came into force in the country from midnight onwards (inclusive), meaning that all passengers were required to self-isolate for 10 days upon arrival,.
Passengers must isolate at a private address, and are not permitted to stay at airport hotels.