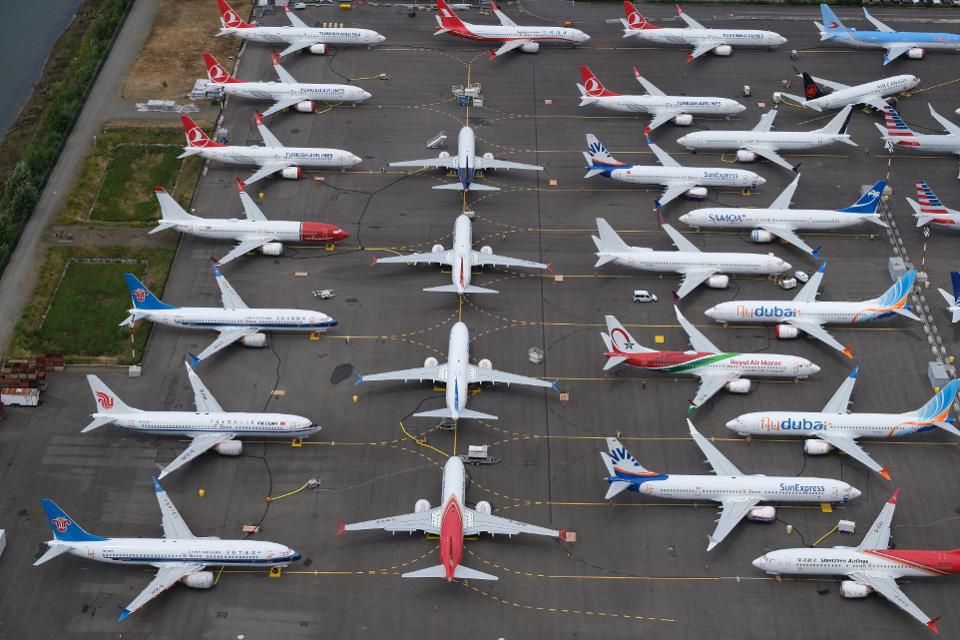 As Boeing sets its sights on winning approval to fly its 737 MAX within weeks, following a six-month safety ban, engineers around the world are rolling out plans for one of the biggest logistical operations in civil aviation history.
Inside Boeing's 737 factory at Renton, Washington, south of Seattle, workers have pre-assembled dedicated tool kits for technicians tasked with installing software updates and readying over 500 jets that have sat idle for months.
Boeing will have to juggle the delivery of two different MAX categories: some 250 produced since the ban, parked at various facilities in tail-to-nose configurations that conjure the puzzle game Tetris; and those that will roll off the production line post-approval.
Preparations for a return to service are finely tuned to the company's present assumption that the 737 MAX will resume commercial flights in the October-December timeframe, Chief Executive Dennis Muilenburg told Reuters in August.
Once regulators certify the MAX for flight, Boeing will have to mobilize hundreds of mechanics and pilots to bring the roughly 250 stored aircraft out of hibernation.
Airlines estimate the process – which includes installing new software, changing fluids and cycling the engines – will take 100 to 150 hours per jet, and months in total for Boeing.
The maintenance process will be followed several days of test flights as part of a standard customer acceptance period, but another challenge is finding enough pilots to work through the backlog.