45 years ago today, JAT Yugoslav Airlines Flight 367 (YU-AHT) was a scheduled passenger flight from Stockholm-Arlanda Airport, Sweden to Belgrade Airport, Yugoslavia with a stopover at Copenhagen, Denmark and Zagreb, Yugoslavia. The McDonnell Douglas DC-9-32 was carrying 23 passengers & 5 crew members.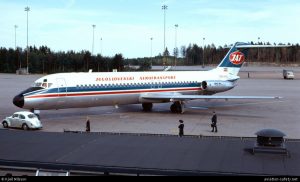 YU-AHT, the aircraft involved taken at Stockholm-Arlanda Airport on 30 June 1971. 
---
BOMBING
JAT Flight 367 piloted by Captain Ludvik Razdrih departed Stockholm-Arlanda Airport, Sweden en-route to Copenhagen Airport, Denmark. The first leg of the flight was uneventful.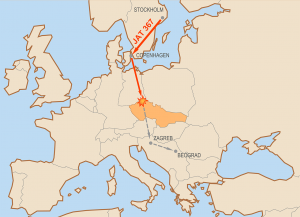 At 15:15 UTC, JAT Flight 367 took off from Copenhagen with a planned arrival time at Zagreb Airport, Yugoslavia. The en-route altitude was 33,000 ft (10,050 meters). Shortly after entering Czech airspace a homemade bomb placed in the forward cargo hold by émigré Croatian terrorists exploded.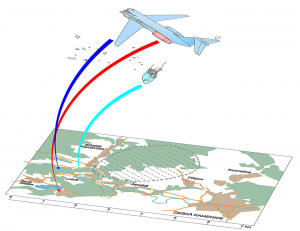 The sole survivor, Vesna Vulović was near the rear of the aircraft at the time of the explosion but this is disputed. A food cart pinned her to the back of the plane during her fall, acting as a seat belt, thus preventing her from being sucked out the plane during decompression or the ensuing fall. Some reports stated she was at the back when the explosion occurred, but she said she was told that she was found in the middle section of the plane.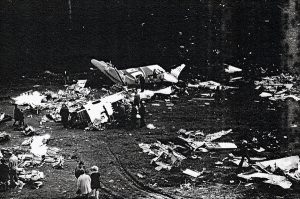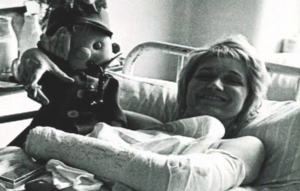 Vesna Vulović was in a coma for 27 days. She was temporarily paralyzed from the waist down but survived. She holds the official record in the Guinness Book of Records for the highest fall survived without a parachute.
Vesna Vulović died on 23 December 2016. She was found dead by her friends; the cause of death is not yet known.
---
Article By: @AirCrashMayday
Sources: AviationSafety, Wikipedia
---