20 years ago today, Delta Air Lines Flight 1288 (N927DA) was a regularly scheduled flight from Pensacola Regional Airport, Florida to Hartsfield-Jackson Atlanta International Airport. The McDonnell Douglas MD-88 was carrying 137 passengers & 5 crew members.
Photograph taken of N927DA near Orlando International Airport in March 2007 (Still in service).
In 1996 Delta Air Lines Flight 1288 was cleared for take off on Runway 17 at 2:23pm CDT. The first officer, who was the pilot flying advanced the throttles and called for the autothrottles to be set when the engine pressure ratio (EPR) reached 1.35.
The throttles were advancing in the autothrottle mode when the flight crew heard a "loud bang" followed by the loss of cockpit lighting and instrumentation. The aircraft had only reached a speed of about 40 knots.
The captain took control of the aircraft and retarded both throttles to idle. The applied manual brakes and brought the aircraft to a gradual stop on the runway. The captain did not command reverse engine thrust and the ground spoilers were not deployed.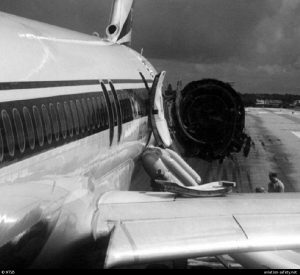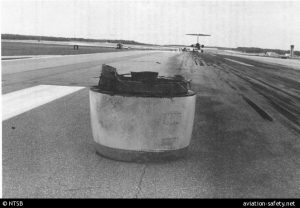 The no.1 engine of the aircraft suffered an uncontained failure. Debris entered the passenger cabin killing two passengers & severely injured two others. The two killed were a mother and son seated at row 37 (seats A and C).
The NTSB determined that the most probable cause of the accident was a fracture in the left engine's front compressor fan hub, which resulted from the failure of the airline's fluorescent penetrant inspection (FPI) process to detect a potentially dangerous crack in the fan which originated from the engine's initial manufacture.
The NTSB also attributed the accident to the failure of Delta's maintenance team to discover the problem.
The aircraft involved in the incident is still in service with Delta and registered as N927DA.
Article By: @AirCrashMayday
Sources: FAA, AviationSafety, Wikipedia