Air India flight 101 was flying from Mumbai – then known as Bombay – to London when it crashed near the summit of Mont Blanc on 24 January 1966.
The flight had made two scheduled stops in Delhi and Beirut, Lebanon, and was on its way to another stop in Geneva, Switzerland.
However, during the descent into Geneva the aircraft collided with the mountain, killing all 106 passengers and 11 crew members on board.
Indian newspapers from 1966 have surfaced in the French Alps, under the ice of a melting Mont Blanc glacier.
The front pages report the landmark election of Indira Gandhi, India's first – and to this day, only – female prime minister.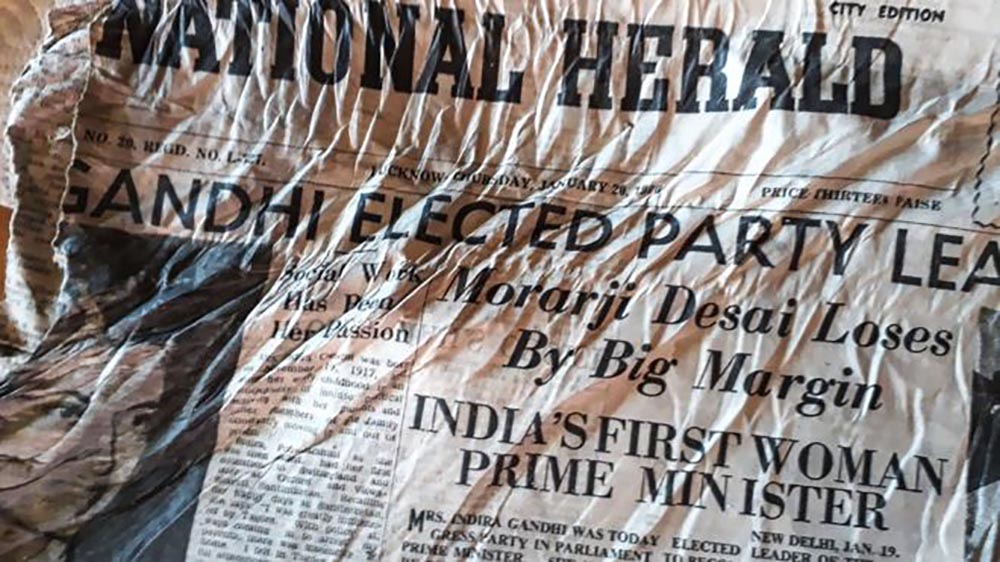 About a dozen papers, including the National Herald and the Economic Times, were found by a local restaurant owner.
The most valuable relic from the crash was found in 2013 – a box of precious stones including emeralds, sapphires and rubies that was estimated to be worth between €130,000 and €246,000.