An undisciplined passenger was detained on board a GOL Linhas Aereas flight from Confins to Sao Paulo after setting fire to papers locking himself in the bathroom.
The Boeing 737 MAX 8, with registration PR-XME, was operating flight G3-1471 from Confins in Minas Gerais to Sao Paulo's Guarulhos International Airport on 27th May.
After the passenger locked himself and started a fire using papers, the cabin crew and a passenger broke into the toilet and detained him. The aircraft's smoke detector exposed the fire.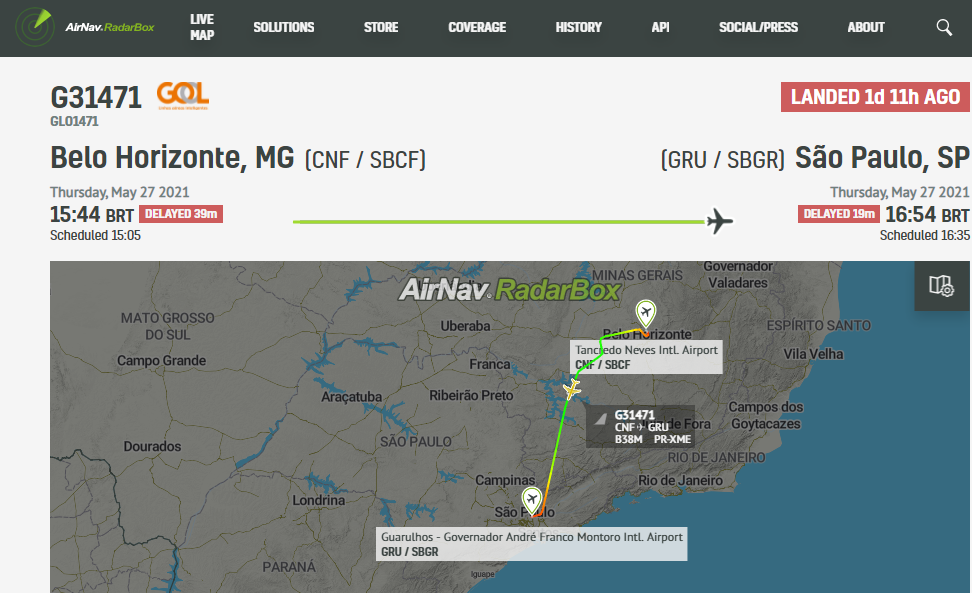 Following the incident, the pilot notified the ATC about it, and the flight landed safely; no injuries were reported.
The Federal Police and the airport's emergency service were activated immediately, and the passenger was taken into custody. In a statement, the airline confirmed the incident by saying:
"Our crew, trained in non-violent containment techniques, managed to detain the man with the voluntary help of a passenger. The airport's Federal Police and Medical Post were called in by the flight commander and acted promptly after landing, which happened uneventfully at Guarulhos Airport in Sao Paulo."
Feature Image: "Alexandro Dias via Wikimedia Commons"