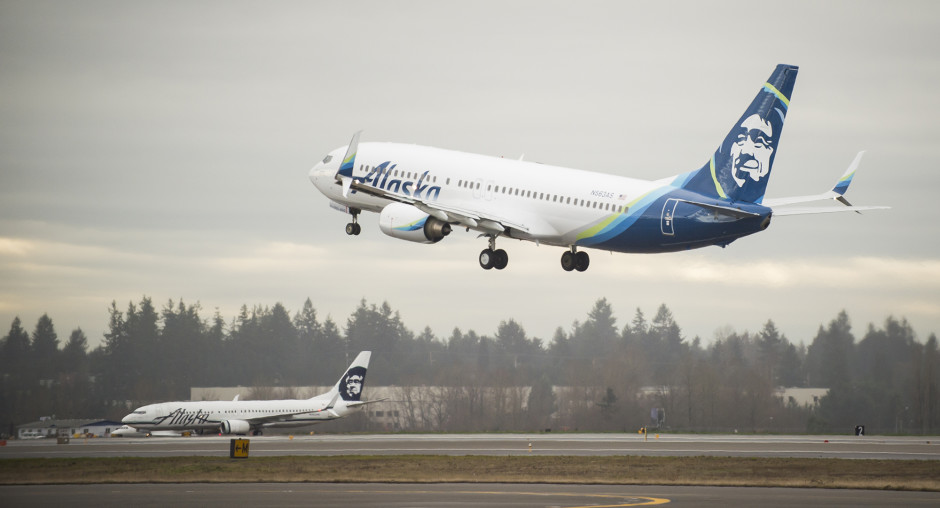 A passenger stripped naked on an Alaska Airlines fight and ran a sprint up the aisle during a flight from Seattle to Anchorage.
Shortly before the descent into Anchorage, the man removed his clothes and ran the length of the cabin. Two passengers reportedly tackled him and locked him in a bathroom.
The passenger was removed by law enforcement after the plane parked at the gate and was then transported to a local hospital.
Alaska Airlines spokeswoman Bobbie Egan said in a statement Monday night that Alaska Airlines Flight 107 from Seattle landed without incident in Anchorage.