F-16s from the Portuguese detachment in Iceland escorted U.S. Air Force B-52s on their way to RAF Fairford.
Allied F-16s from the Portuguese detachment in Iceland and Typhoons from the UK met the U.S. B-52 to work out air-to-air maneuvers and escort the bomber to RAF Fairford to execute the long-planned Bomber Task Force (BTF) mission on 10 February 2022.
Support equipment and personnel the 5th Bomb Wing, Minot Air Force Base, North Dakota, arrived at RAF Fairford yesterday for a regularly scheduled U.S. European Command and U.S. Strategic Command joint mission series accomplished alongside NATO Allies.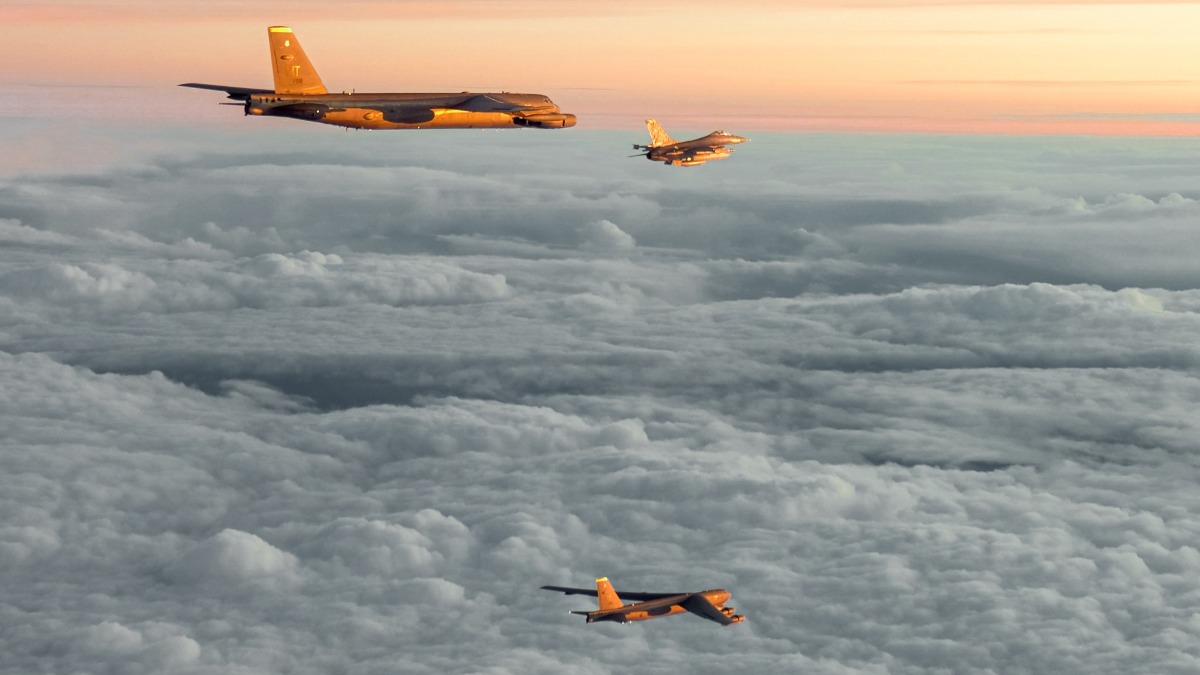 For the mission, the U.S. B-52s integrated with British Joint Terminal Attack Controllers to conduct bilateral Close Air Support training. The focus was enhancing readiness and interoperability for the Allied controllers responsible for coordinating airstrikes to support ground forces.