Prince Harry was spotted at London Heathrow Airport without his wife Meghan Markle.
The Duke of Sussex returned to the UK for the first time since quitting royal duties.
He will attend his grandfather Prince Philip's ceremonial royal funeral.
Prince Harry was onboard British Airways flight #BA268 from Los Angeles LAX to London Heathrow LHR.
The Boeing 777-200ER landed at 15:27LT on runway 27L while traffic was landing on the runway 27R.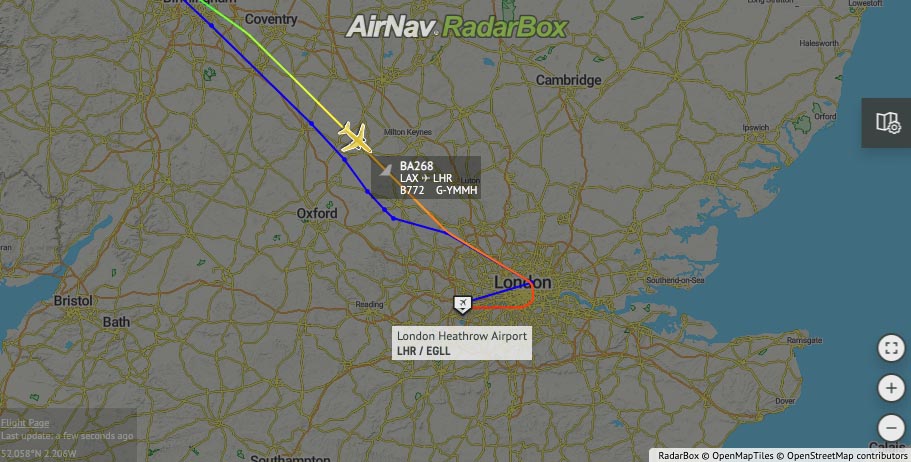 Eyewitnesses reportedly saw the Duke of Sussex disembark a British Airways flight from Los Angeles to the west London airport wearing chinos, a jacket and black face mask.