After almost two years, the first Qantas Airbus A380 has finally returned to the skies with passengers on board on Tuesday.
The Qantas A380 with registration VH-OQB departed Sydney Kingsford Smith International Airport as flight QF11 bound to Los Angeles International Airport at 22:07 local time on 11th January.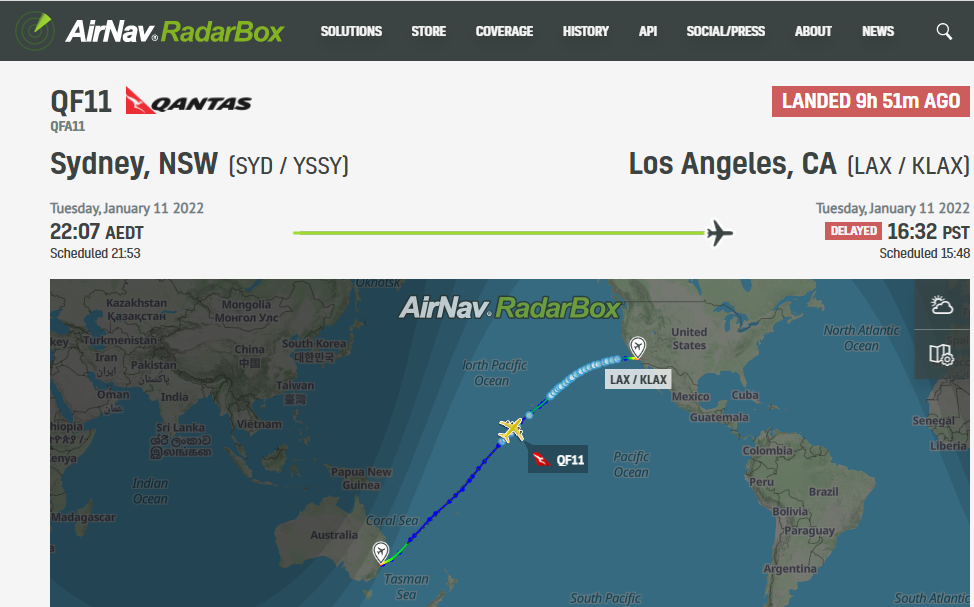 The flight marks the return of the jumbos at the Australian flag carrier. VH-OQB has been performing regular check flights in the skies above Sydney over the last few weeks. The aircraft completed 28 check flights in the previous seven days. In a statement, a Qantas spokesperson said:
"After being maintained in storage for almost two years, this first A380 returned to Australia in early November and has since undergone extensive operational maintenance checks.
"In addition to many hours spent in the airline's simulators, crew have completed a number of refresher training flights before the aircraft enters service."
Qantas brought forward the A380's return date in a move to ease staffing pressures amid the COVID-19 isolation rules.