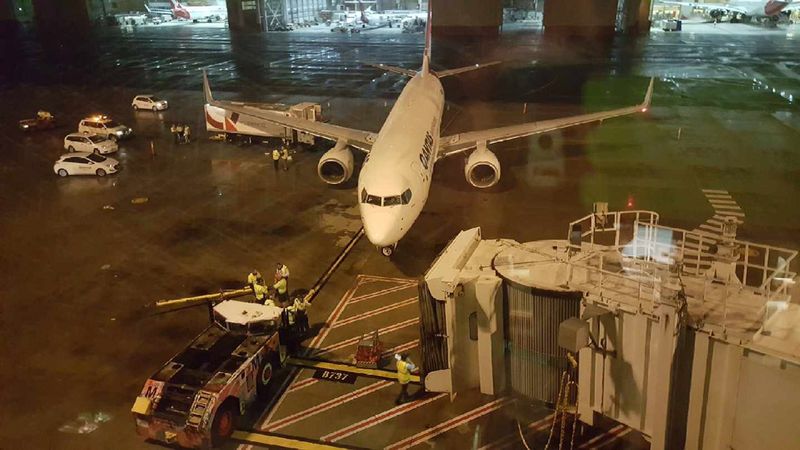 Melbourne-bound flight #QF467 was on push back from its gate about 7.30pm yesterday when it collided at low speed with the catering truck, Qantas has confirmed.
The Qantas Boeing 737's right-wing eceived minor damage.
No injuries were reported among plane passengers or truck driver.
Passengers were transferred to the next available flights, and Qantas engineers have inspected the aircraft for further damage.