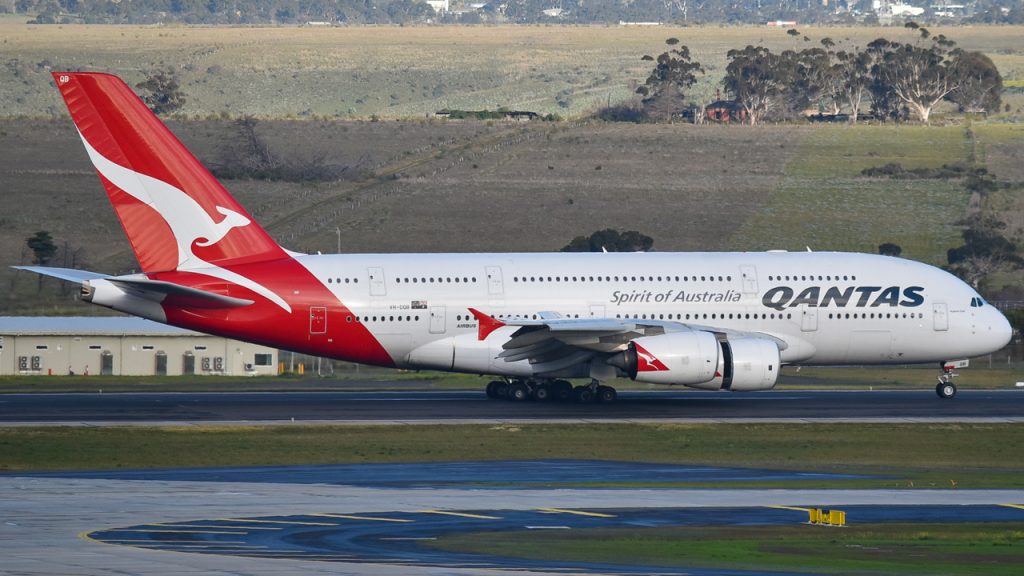 Qantas has announced plans to use biofuel on it's LA-Australia routes by 2020. The announcement is the first of it's kind in Australian aviation. They have partnered with US-based company SG Preston, who will provide 30 million litres (8 million gallons) of jet biofuel a year over 10 years. The fuel is 50% traditional fuel and 50% non-food plant oils, reducing emissions by around 50% per gallon.
We're working to reduce carbon emissions on our USA to AU routes. Learn more about our biofuel push: https://t.co/siOcn0VDeO

— Qantas (@Qantas) October 13, 2017
In a press release on it's website, the CEO of Qantas International and Freight, Gareth Evans, said:
"The partnership with SG Preston is part of our commitment to lowering carbon emissions across our operations and sees us becoming the first Australian airline to use renewable jet fuel on an ongoing basis.
"As an airline group we are constantly looking for ways to become more fuel efficient and embrace new technologies and this partnership is a significant step on that journey.
"Our agreement with SG Preston allows us to secure a supply for our Los Angeles based aircraft where we have a large fuel demand and where the biofuel industry is more advanced.
"Through our biofuel program we are also exploring renewable jet fuel opportunities in Australia and continue to work with suppliers to develop locally produced biofuels for aviation use."
The fuel is certified for aviation use and is chemically equivalent to standard jet fuel.
The deal comes after the Qantas Group ran a domestic trial of biofuel domestically in 2012. The first bio-fuel flight was a Qantas A330 Sydney-Adelaide and return flight and a Jetstar A320 Melbourne-Hobart and return flight.
The announcement also comes 1 week after Virgin Australia announced a biofuel trial with flights out of Brisbane. It will be the first time that biofuel will be used in an Australian airport's regular fuel supply system.
$GEVO to Supply Jet Fuel to Virgin Australia at Brisbane Airport in Australia https://t.co/5IDYh0ZPXX

— Gevo (@Gevo_Inc) October 3, 2017
The deal with US company Gevo Inc will see the company shipping biofuel to Virgin Australia starting this month, with the trial continuing through to the end of 2018. The trial will see the biofuel mixed with traditional fuel. The trial is being supported by the government of Queensland.