Qatar Airways confirmed that it had taken delivery of three Airbus A350-1000s on Thursday. However, the aircraft did not travel directly from Toulouse, France to Hamad International Airport, Doha.
These A350s until heading east slightly south of London and towards Doha, they followed a little side trip through the English Channel.
These three brand new Airbus A350-1000s, registered as A7-ANO, A7-ANQ, and A7-ANR, is leased to the Gulf carrier by an unspecified leasing company.
Therefore, the plane needed to gain some time in British airspace for specific financial issues to still be in place. After spending few minutes these A350s flew to Doha in Qatar with all documentation and the nominal logistical run done.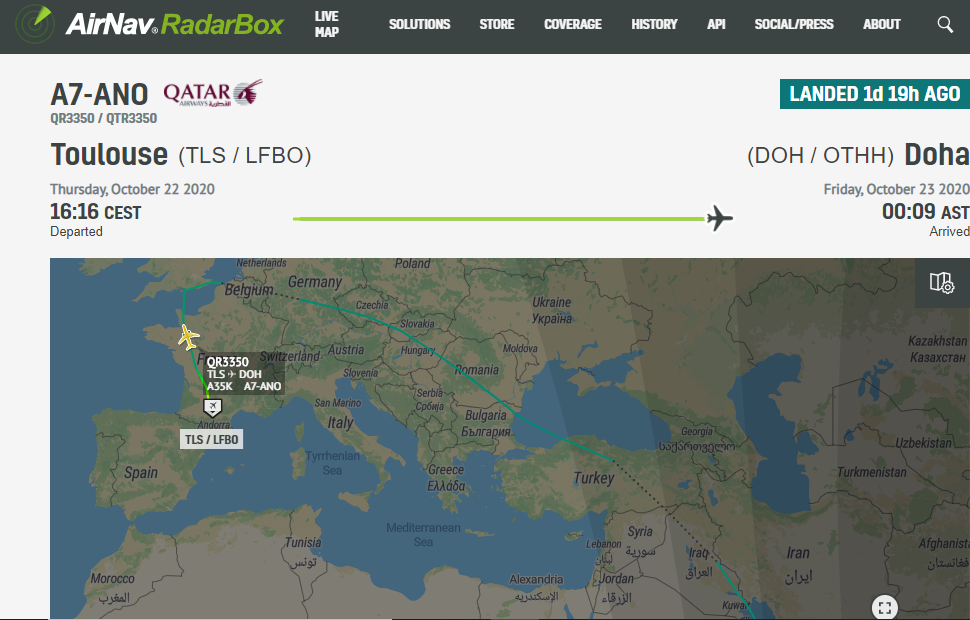 The A350-1000s took off from Toulouse as Flight QR3350, QR3351, and QR3358 on Thursday with scheduled one-hour intervals, starting at 16:00.
In a press release, Qatar Airways Group Chief Executive, His Excellency Mr. Akbar Al Baker, said:
"Qatar Airways is one of the few global airlines to have never stopped flying throughout this crisis. As one of the only airlines to continue taking delivery of new aircraft at this time, our strategic investment in modern, fuel-efficient twin-engine aircraft has enabled us to continue flying taking over 2.3 million people home on more than 37,000 flights since the start of the pandemic."
With these latest additions, Qatar Airways now has 52 Airbus A350s in its fleet.
Feature Image: Qatar Airways