Retired EasyJet pilot Angus Buchanan was killed in a light aircraft crash on a field near Headcorn Aerodrome between Maidstone and Ashford in Kent.
He was a member of the Stampe Formation display team and was reportedly practising for the upcoming air show season. An eye witness said that he was flying one of the three bi-planes, saying it appeared to "have performed a stall turn and lost control".
Two fire engines and police officers, an ambulance and an air ambulance, were sent to the incident. Kent Police was notified about the crash at 4.25 pm on Sunday, May 9.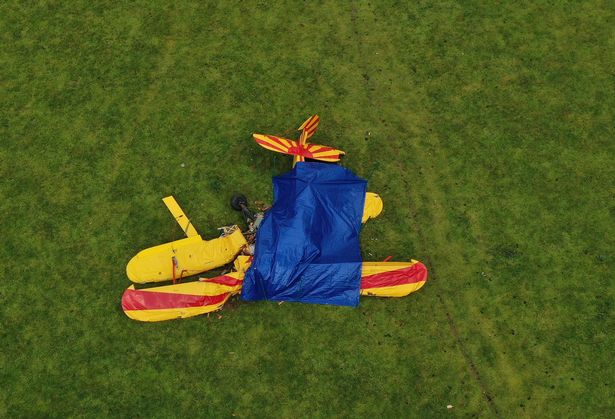 Mr Buchanan was an experienced stunt pilot, as well as a former pilot with EasyJet. He retired from EasyJet in 2009. The Stampe formation display team paid tribute to Mr Buchanan, saying:
"It is with the deepest sadness that we had to announce the death of Angus Buchanan yesterday. An active and long-standing display pilot with the Stampe Formation Team, Angus was an extremely experienced and talented aviator and engineer with many flying hours under his belt."
"We have all lost a very dear friend who leaves a gap in all of our lives that can never be filled and all of our thoughts are now with his family to whom we send our most sincere and deepest condolences."
Image Credit: "Stampe Formation Flying Team, UkNewsinPictures"