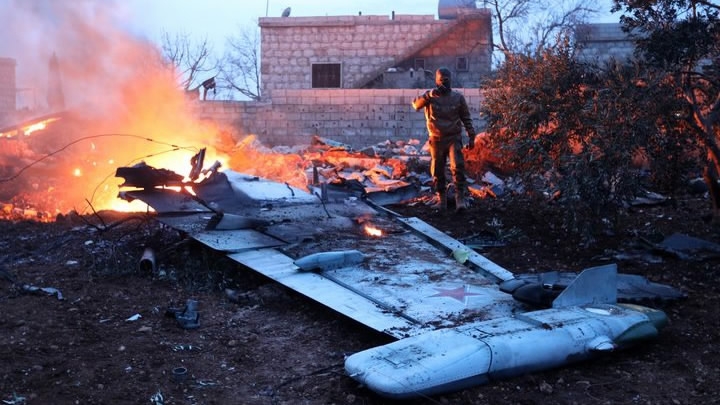 A Russian pilot was killed Saturday in fighting with Islamists after his warplane was downed over northwest Syria, Russia's defense ministry and a monitor said.
Hayat Tahrir al-Sham (HTS), a powerful jihadist-dominated alliance said on an affiliated media channel it had shot down the plane but made no mention of the pilot.
An AFP correspondent who arrived at the crash site on Saturday saw what appeared to be the charred remains of the plane, including a wing with a red star still visible.
Firefighters arrived to put out flames that had been spewing dark smoke into the wintry Syrian sky.
The Russian defense ministry confirmed that the Su-25 aircraft was shot down over Idlib province and said the pilot was killed "in fighting against terrorists."