A Ryanair plane was forced to make an emergency landing on Thursday at Porto Santo Airport in Madeira after a couple had a mid-flight fight.
The flight #FR3152 from East Midlands, UK to Tenerife in the Canaries was forced to make a detour after two British passengers engaged in a discussion, which turned physical.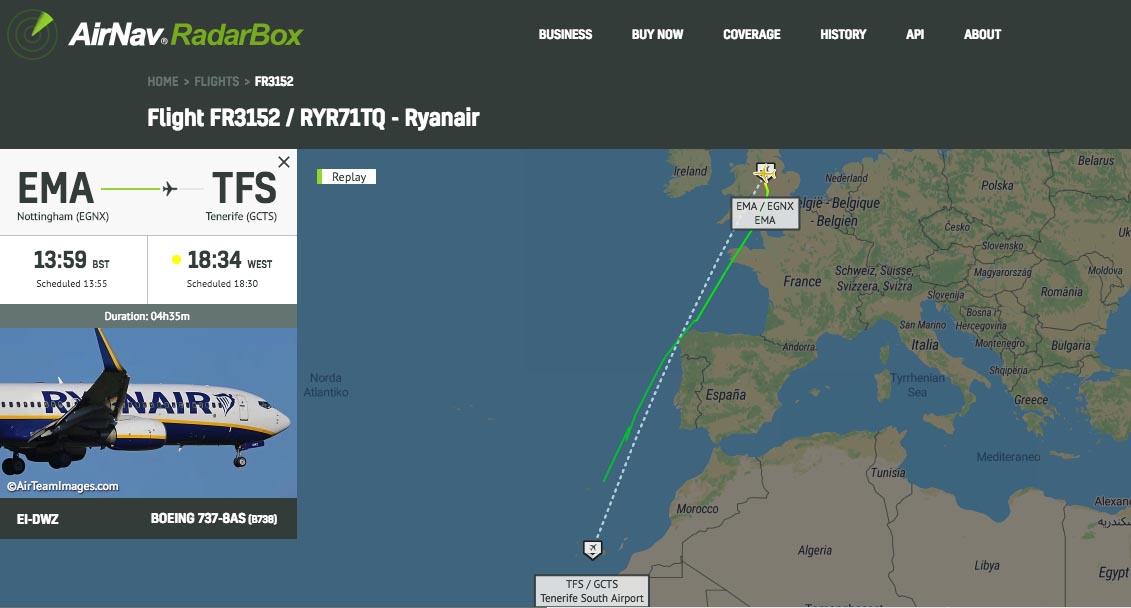 Authorities were called to the scene and a man was arrested.