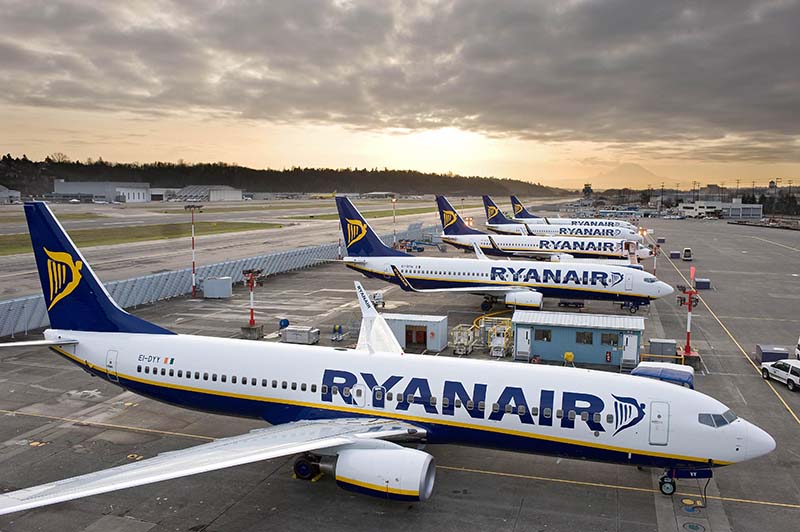 Ryanair will fly 5 million fewer passengers than planned next year owing to delayed deliveries of Boeing's grounded 737 Max aircraft, and warned that jobs would be affected and airport bases closed as a result.
Europe's biggest low-cost carrier was expecting to bring the first five of 135 planes on order into service this year, and 58 by next summer. On Tuesday it said that on a "prudent" estimate it would have about half that number but there were no guarantees.
Ryanair was due to receive 50 Boeing 737 Max aircraft through the closing months of this year and the first quarter of 2020.
Ryanair now expects to carry 157 million passengers in the year to March 2021, cutting its summer 2020 growth rate to 3% from 7%. The lower than expected passenger numbers suggest the airline will cut about 30,000 flights from its plans for next year.
Ryanair'CEO O'Leary said the shortfall in deliveries would mean some base closures over the winter, potentially including routes where flights have already been sold, as well as cuts next summer.