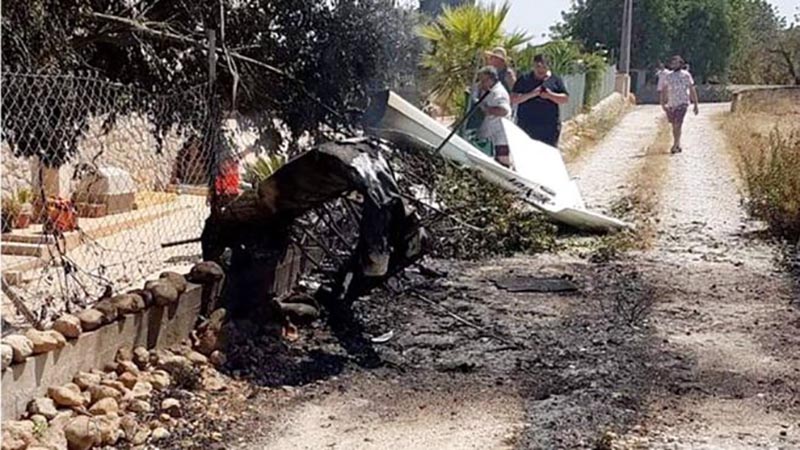 Seven people were killed Sunday when a helicopter and a small plane collided in the air above the Spanish island of Mallorca, authorities said.
The collision happened in the air over the Inca Hospital at about 13:36 (12:36 GMT) on Sunday, local newspaper Diario De Mallorca reports.
Visibility was good at the time, and the cause is not clear. Both aircraft caught fire in the collision, reports say
Five people, including two children, were in the helicopter, and two adults were in the plane when the accident happened at Inca, an inland town on the Mediterranean island, the Balearic Islands government said.