Several US Navy helicopters were damaged when a thunderstorm passed through the Norfolk NAS Chambers in Virginia.
At least nine helicopters were seriously damaged at Naval Station Norfolk, Virginia, on July 26 when a powerful thunderstorm blew through.
A spokesperson from Naval Air Force Atlantic confirmed the helicopters located at Chambers Field sustained damage while on deck at the airfield following the severe storm.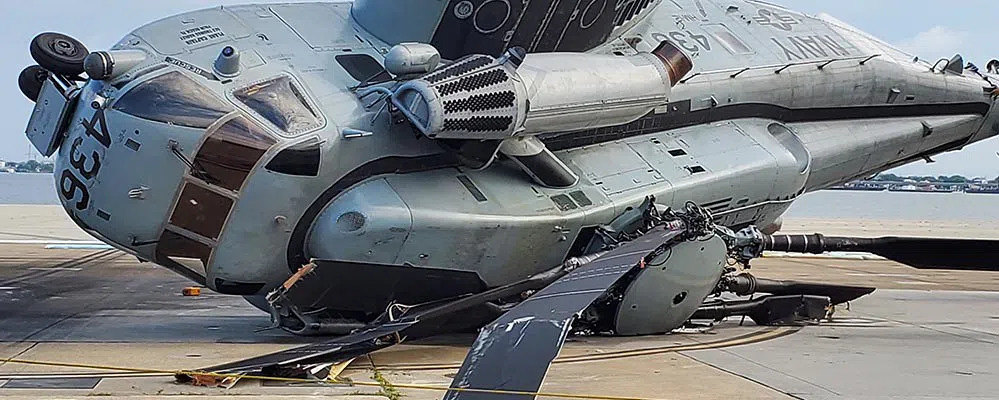 There were nine helicopters damaged following the storm including MH-60S and MH-53E aircraft. The damages span from broken tail and rotor blades to structural dents and punctures in the airframes.
Some of the helis involved:
163057 Sikorsky MH-53E Sea Dragon '436'
167880 Sikorsky MH-60S Seahawk '615'
168155 Sikorsky MH-60R Seahawk '703'
Sikorsky MH-60 Seahawk '46'