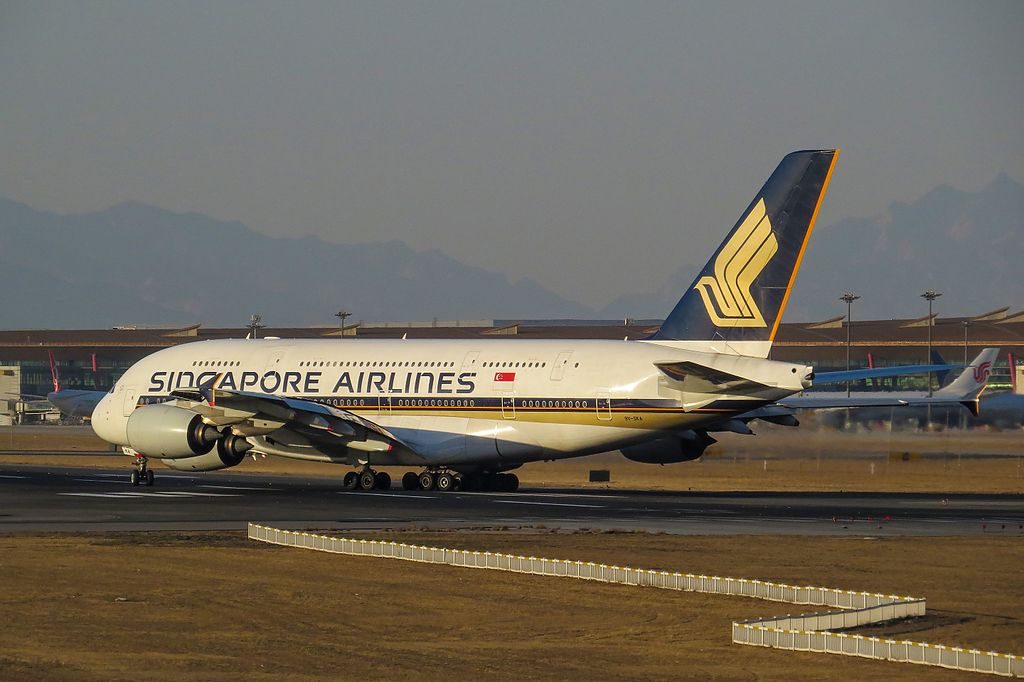 After ten years of operations, Singapore Airlines' first A380 is retired from service. The Super Jumbo will be stored at Tarbes Airport in France waiting to find a buyer.
Before leaving Singapore Airlines' fleet, the aircraft has been painted white. Upon arrival in France, all four engines will be retired and returned to Rolls-Royce for leasing to other operators.
The first A380 entered service with Singapore Airlines on October 25, 2007 on the Singapore-Sydney route. The last flight was on 11 June 2017 between London-Heathrow and Singapore where the aircraft has been stored since then.
The second Singapore Airlines A380 (reg. 9V-SKB) will also be removed from fleet.
Tracking