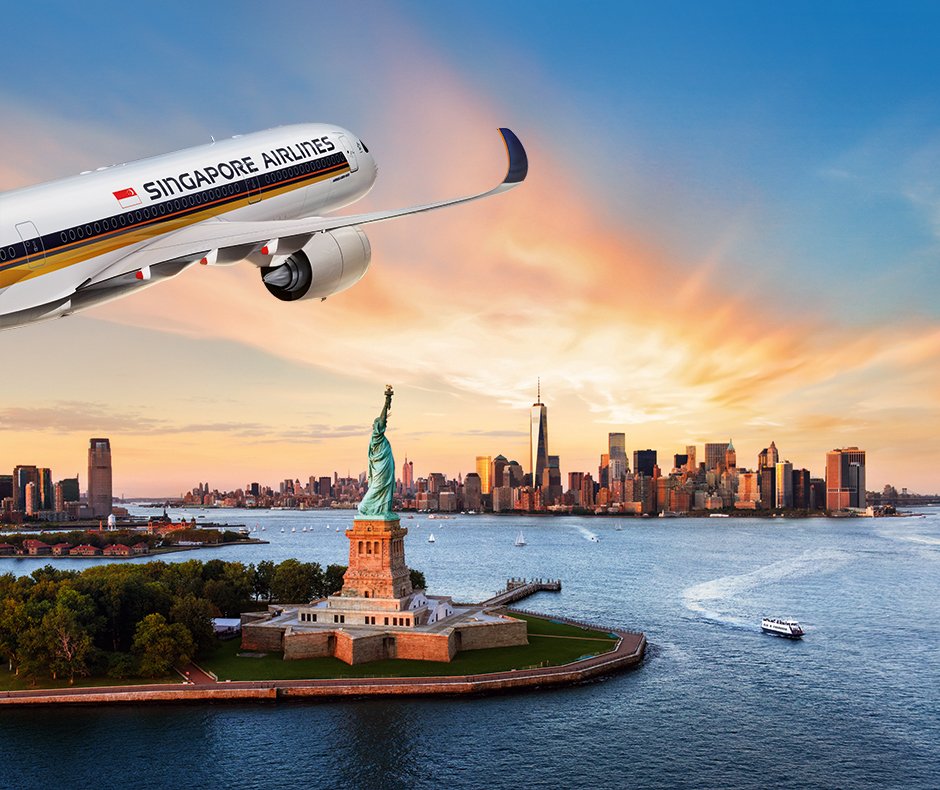 Service on what Singapore Airlines says will become the longest commercial flight in the world begins on Oct 11. The flights will be daily beginning on Oct 18.
Singapore Airlines will be the first airline to use Airbus' A350-900 ULR (for ultra long range) planes, which have extra fuel capacity, are made of a carbon fibre that is lighter than the aluminium of traditional jets and burn less fuel because they have only two engines, compared with the four on many other long-haul jets.
The flights will have 161 seats – 67 in lie-flat business class and 94 in premium economy, which uses bigger seats that have more legroom than traditional coach seats, but do not have the ability to become a bed.

Ahead of their flights, passengers will be able to create a playlists of movies, television shows and music that will be available onboard.
The playlists will sync with their seat-back screens, and will even carry over to the return flight – no need on the return flight to fast-forward through a movie half-watched on the outbound leg.
The airline previously flew non-stop service on Airbus A340-500s between Newark and Singapore from 2004 to 2013.