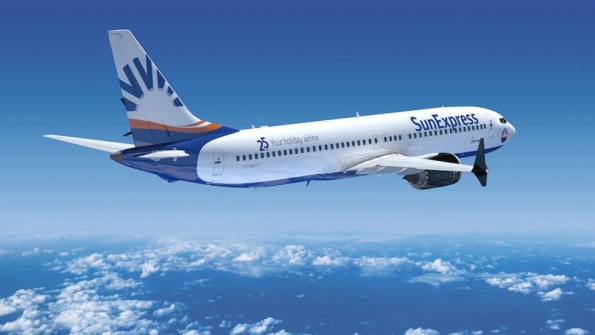 SunExpress is exercising options for 10 additional Boeing 737 MAX 8 airplanes, the airline and Boeing announced today at the Dubai Airshow.
The purchase, valued at $1.2 billion according to list prices, adds to a previous SunExpress order for 32 MAX airplanes.
The airline, which specializes in offering direct connections between Europe, Turkey and popular holiday destinations, has achieved significant growth in recent years as it steadily expanded its fleet of mainly Boeing 737 airplanes.
Last year, SunExpress' passenger count climbed to nearly 10 million across roughly 100 destinations.