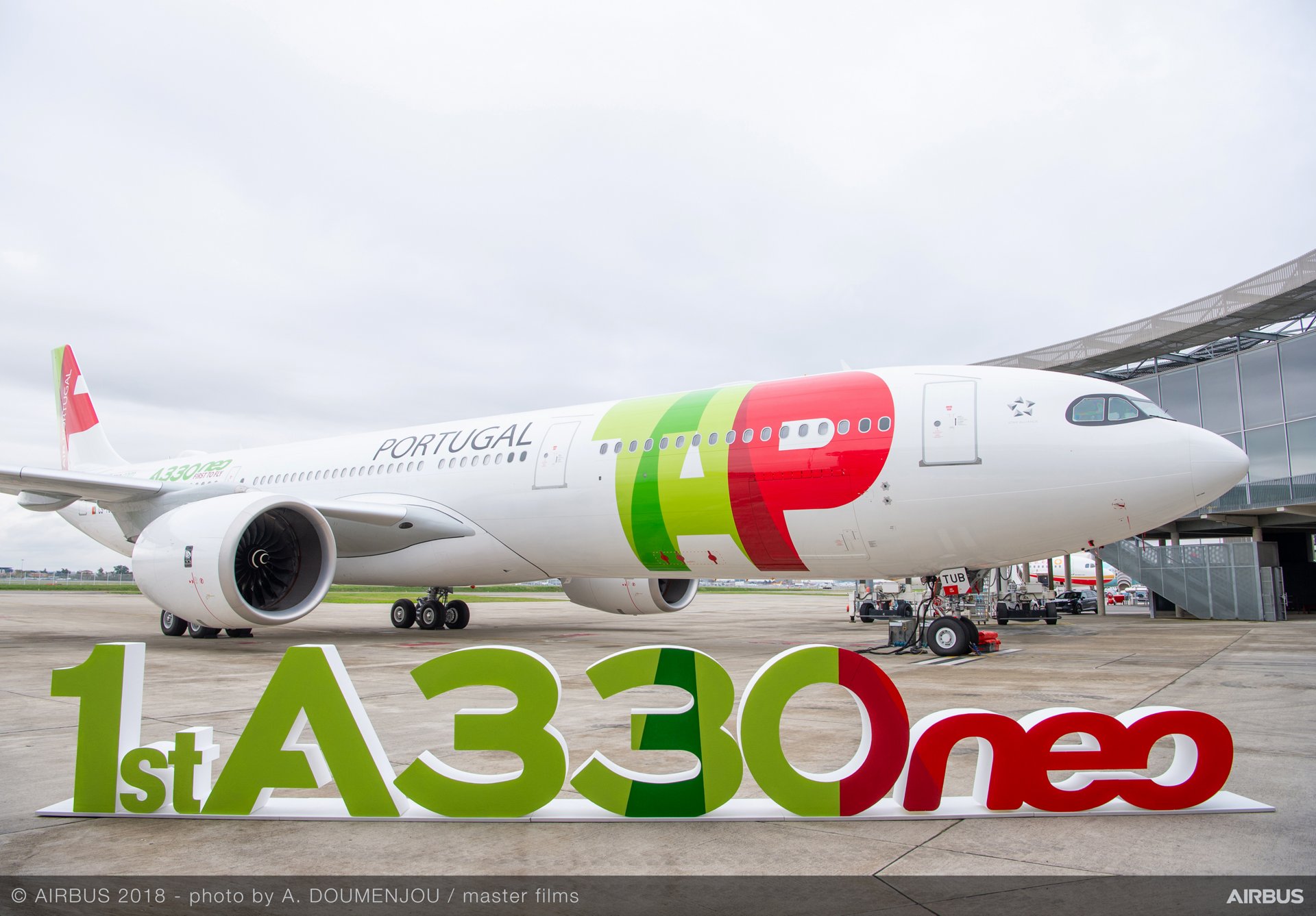 TAP Airport Portugal is now operating one of the most modern long-haul fleets in the world. The carrier has renewed its entire long-haul fleet in just one year.
The Airbus A340-300s and almost all A330-200s in the airline's fleet were replaced by the Airbus's new-generation widebody jets A330-900s and single-aisle long-range A321LRs, while the remaining A330-200s were given a new, more modern cabin interior.
The A330-200s of the Portuguese flag carrier now features more comfortable seats with extra legroom, larger bins for cabin baggage, larger IFE (In-Flight Entertainment) screens in every seat and broadband Internet connection.
A year ago, the long-haul fleet of TAP Air Portugal consisted of four Airbus A340-300s and seventeen A330-200s, but now the fleet comprises 17 Airbus A330-900, four A321LRs, and seven renewed A330-200s.
The company operates its A321LRs on transatlantic routes between Lisbon and the Americas.
After the renewal, The average age of the Portuguese operator's long-haul fleet was reduced from fifteen to slightly less than four years.
Fleet renewal also means an expansion of capacity and network for TAP Air Portugal. The airline is preparing to add new routes to its long-haul network from 2020.
TAP will has six A330-900 and eight A321LR more in its order book with Airbus waiting to be delivered. TAP is reportedly in talks with the European planemaker to convert some of its A321LRs on order into A321XLR – the newly launched extra-long-range single-aisle jet of Airbus.