This week marks 10 years since Captain Richard de Crespigny, 63, made world headlines for his quick thinking following the mid-air emergency just minutes after QF32 took off from Singapore's Changi Airport bound for Sydney.
The A380 jet was four minutes into its journey with 440 passengers and 29 crew members on board when the first explosion occurred, forcing the pilot to make an emergency landing at Changi Airport.
Qantas Flight 32 was a regularly scheduled passenger flight from London to Sydney via Singapore. On 4 November 2010, the aircraft operating the route, an Airbus A380, suffered an uncontained failure in one of its four Trent 900 engines. The failure occurred over Batam Island, Indonesia, four minutes after takeoff from Singapore Changi Airport. After holding for almost two hours to assess the situation, the aircraft made a successful emergency landing at Changi.
On inspection, it was found that a turbine disc in the aircraft's No. 2 engine (on the port side nearest the fuselage) had disintegrated, causing extensive damage to the nacelle, wing, fuel system, landing gear, flight controls, engine controls, and a fire in a fuel tank that self-extinguished.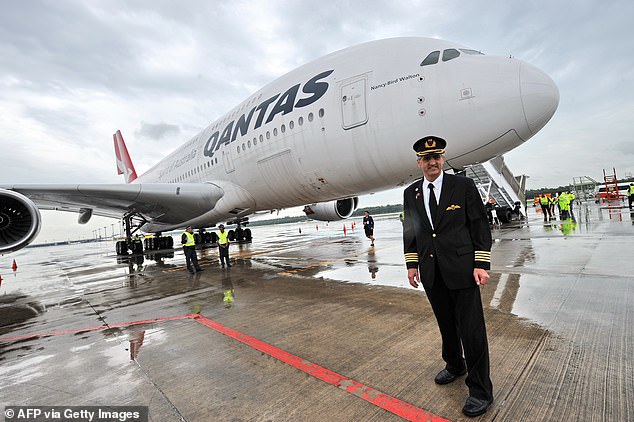 The pilot in command during the accident was Mr de Crespigny. He's flying since 45 years but has been grounded since April and he has now revealed he won't take off again as a professional pilot.
'I am currently stood down and am in limbo, not having flown since March and will take early retirement effective November 30,' he told traveller.com.au. 'I'll look up to A380s overhead with memories similar to those of Neil Armstrong, when he looked to the sky and saw his footprint on the moon.'