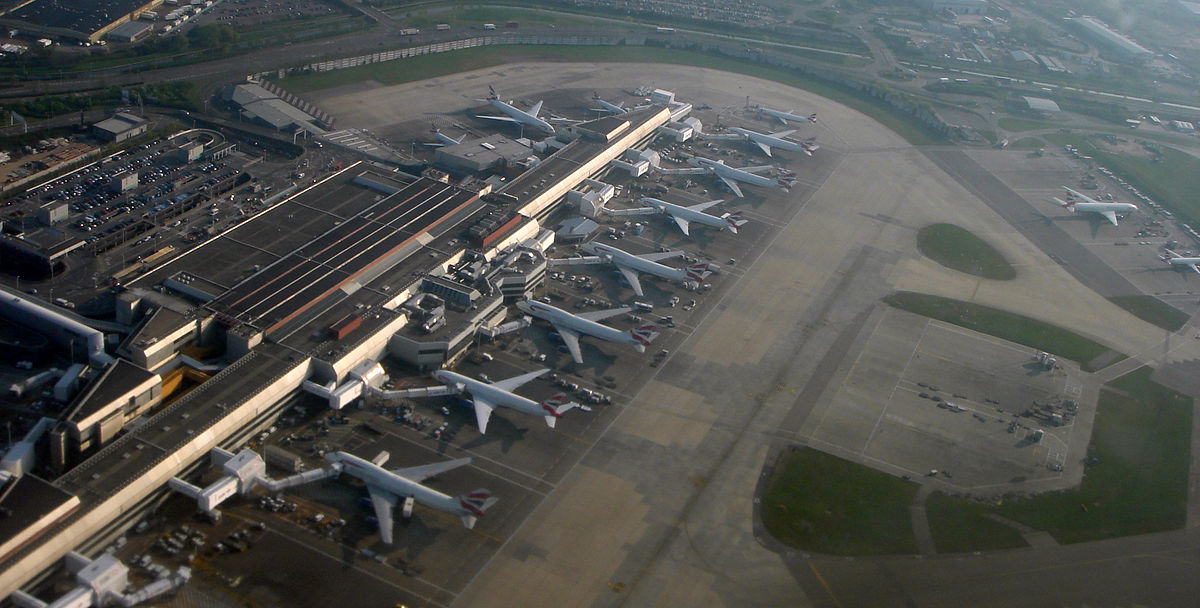 According to UK climatology expert Stephen Burt (Department of Meteorology, University of Reading), the mean sea level barometric pressure at Heathrow Airport reached 1049.6 mb (30.99") at midnight GMT Sunday night (7 p.m. EST).
Not only is this a record for Heathrow, beating 1047.3 mb from February 7, 1964, but it's also the highest barometric pressure recorded in London in more than 300 years of recordkeeping, Burt said in a summary. The previous London record was 1049.1 mb at Kew Gardens at 11 a.m. GMT on January 18, 1882, as reported by Burt in a 2007 article for the journal Weather, "The Highest of the Highs… Extremes of barometric pressure in the British Isles, Part 2 – the most intense anticyclones." Burt also cited a 2011 paper in the International Journal of Climatology that analyzed near-continuous daily data for the London area from 1692 to 2007.
As is typical with high pressure in winter, the weather was mainly calm but chilly where the records were set, as opposed to the tempestuous conditions that typically accompany low-pressure records.
What put the pressure on?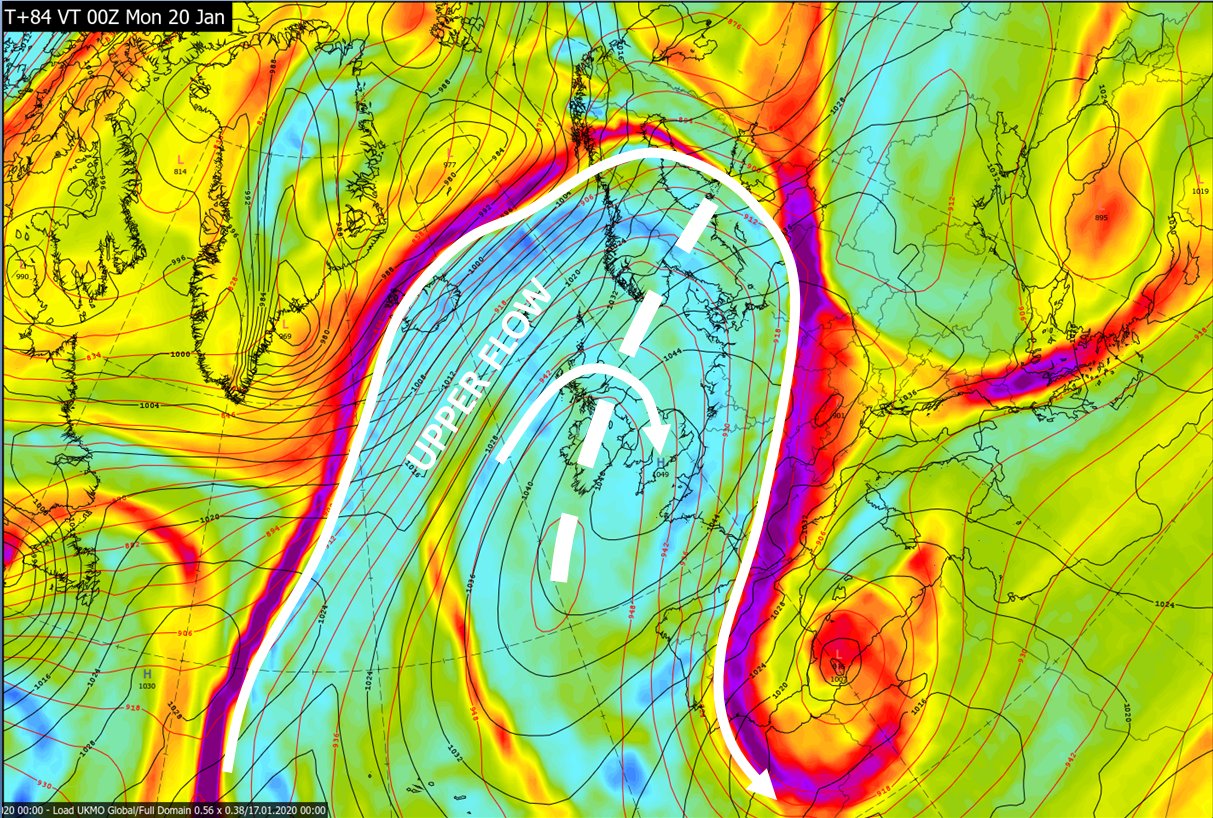 There's a straight line—or at least a dotted, meandering line—between the mammoth blizzard that paralyzed parts of Newfoundland on Friday and Saturday, the exceptional high pressure over the British Isles and Northwest Europe, and an extratropical storm (named Gloria by European weather agencies) that's bringing high winds, heavy rain, and mountain snows to parts of Spain.
One contributory factor was the jet stream buckling ahead of a winter storm in Newfoundland. An upper ridge formed, causing air to converge, accumulate and raise surface pressure.