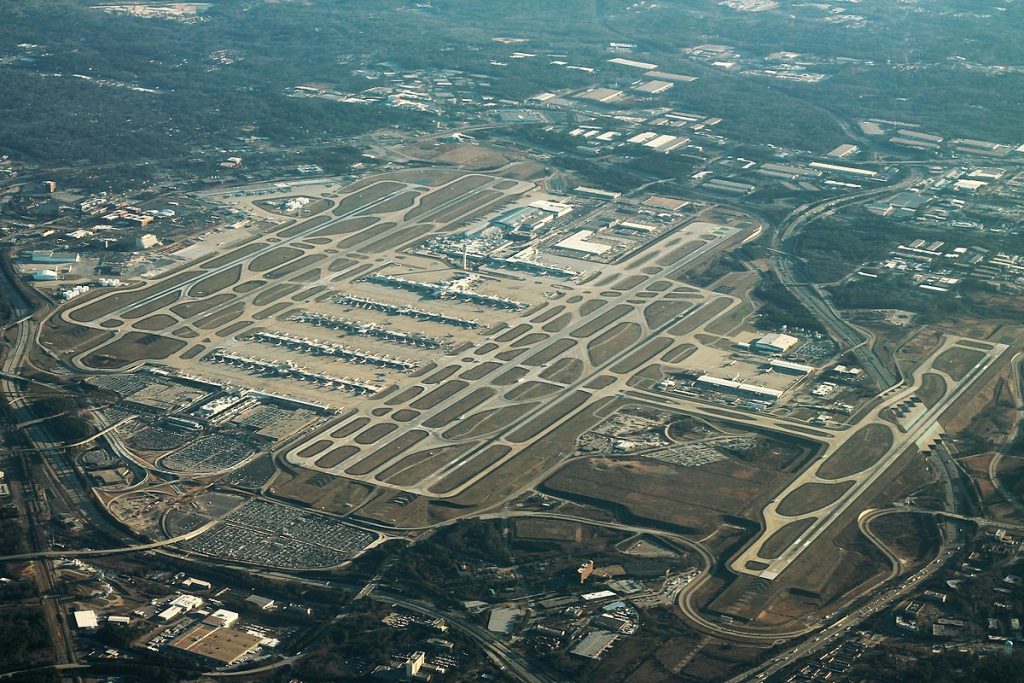 Close to 104 million passengers passed though Hartsfield-Jackson Atlanta International Airport in 2017, making it the world's busiest passenger airport for another year.
That's according to 2017 travel data released Thursday by Airports Council International.
Globally, there were significant increases in passenger numbers, air cargo traffic and total aircraft movements.
The world's busiest airports 2017
1. Hartsfield-Jackson Atlanta International Airport (Georgia) — 104 million passengers
2. Beijing Capital International Airport (China) — 96 million
3. Dubai International Airport (United Arab Emirates) — 88 million
4. Tokyo Haneda International Airport (Japan) — 85 million
5. Los Angeles International Airport (California) — 84.6 million
6. Chicago's O'Hare International Airport (Illinois) — 80 million
7. London Heathrow Airport (United Kingdom) — 78 million
8. Hong Kong International Airport (China) — 73 million
9. Shanghai Pudong International Airport (China) — 70 million
10. Aéroport de Paris-Charles de Gaulle (France) — 69 million
11. Amsterdam Airport Schiphol (Netherlands) — 68.5 million
12. Dallas/Fort Worth International Airport (Texas) — 67 million
13. Guangzhou Bai Yun International Airport (China) — 66 million
14. Frankfurt Am Main Airport (Germany) — 64.5 million
15. Atatürk International Airport (Turkey) — 64 million
16. Indira Gandhi International Airport (India) — 63.5 million
17. Soekarno-Hatta International Airport (Indonesia) — 63 million
18. Singapore Changi Airport (Singapore) — 62.22 million
19. Incheon International Airport (South Korea) — 62.16 million
20. Denver International Airport (Colorado) — 61 million