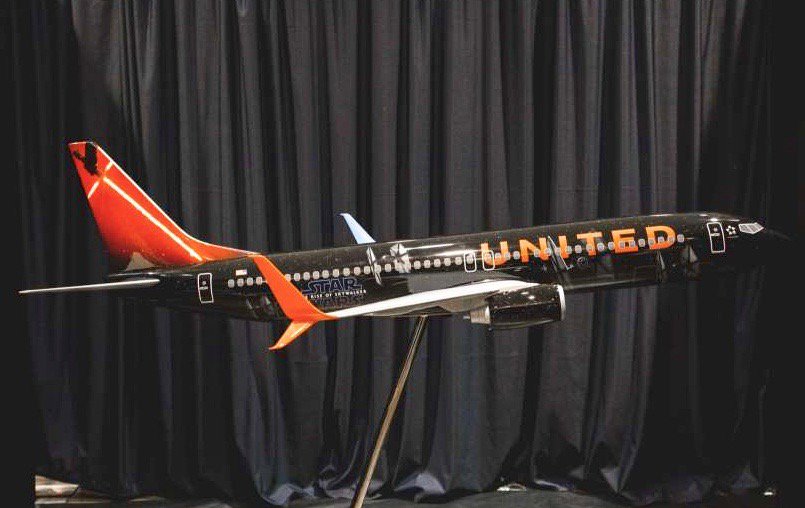 During Star Wars Celebration in Chicago, United Airlines announced it will introduce special Star Wars-themed airplane to its fleet to promote the release of The Rise of Skywalker, the latest Star Wars movie.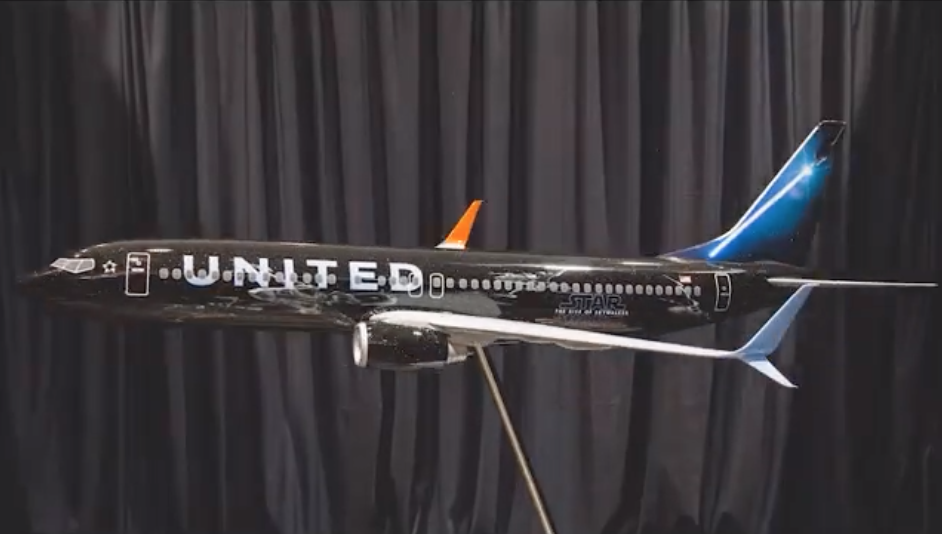 The Star Wars livery will be on one of United's Boeing 737-800 planes, according to the company.
Along with the Star Wars: The Rise of Skywalker logo, other artwork on the plane includes imagery of Star Wars vehicles such as a TIE fighter and an X-Wing.