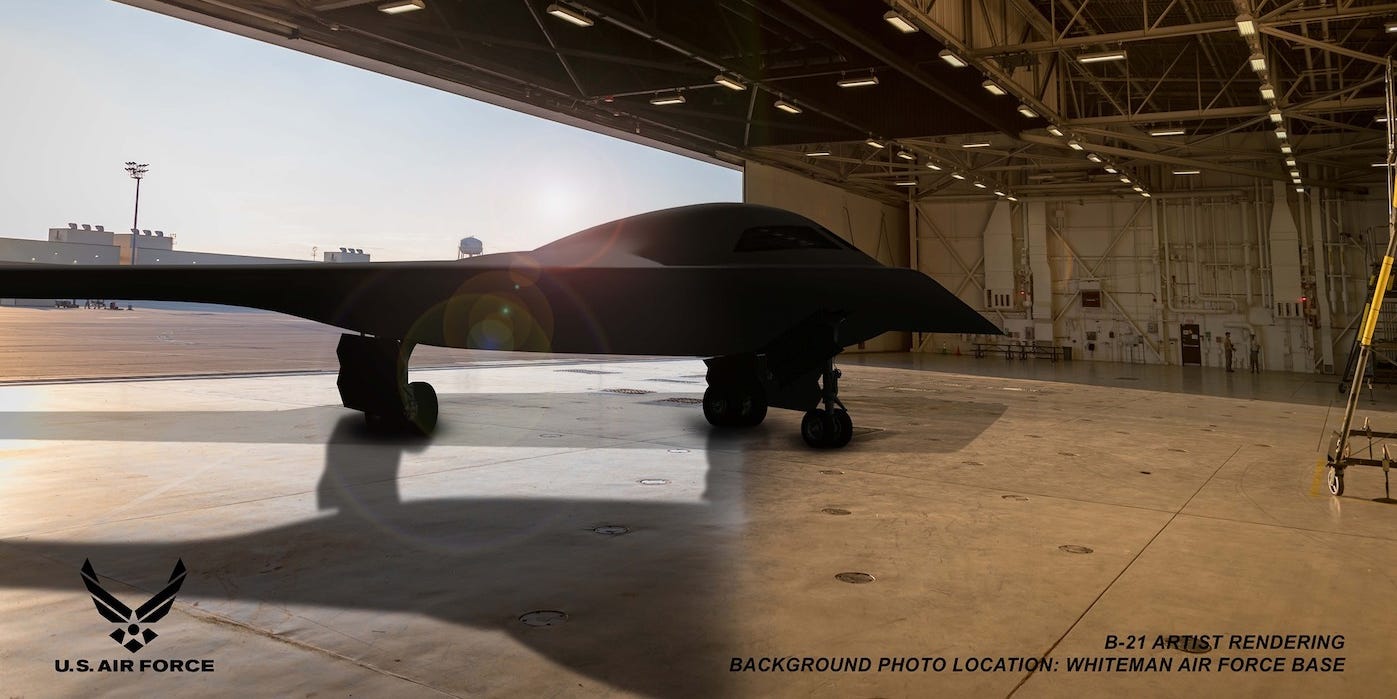 New photorealistic renderings of the B-21 Long Range Strike Bomber have been released.
The USAF and Northrop Grumman published new concepts of the next-generation bomber, showing the stealth aircraft in various hangars at bomber bases across the US.
The B-21 Raider is a new bomber being developed to replace the Air Force's aging B-1 Lancer and the B-2 Spirit aircraft. The B-21 will be a long-range, highly survivable bomber aircraft capable of carrying a variety of mixed conventional munitions or nuclear ordinance.
The B-21 Raider will be capable of penetrating the toughest defenses to deliver precision strikes anywhere in the world, playing a vital role in America's national security.