British Airways' last Boeing 747 aircraft has operated its last flight earlier today. The aircraft completed a short, four-mile flight from Cardiff Airport to eCube Solutions in St Athan to be preserved.
The aircraft painted in retro 'Gold Speedbird' livery took off from Cardiff at 13:37. British Airways' Director of Flight Operations, Captain Al Bridger, Captain Rich Allen-Williams, Captain Di Wooldridge, and Captain Arun Sharma were the crew members for this final flight.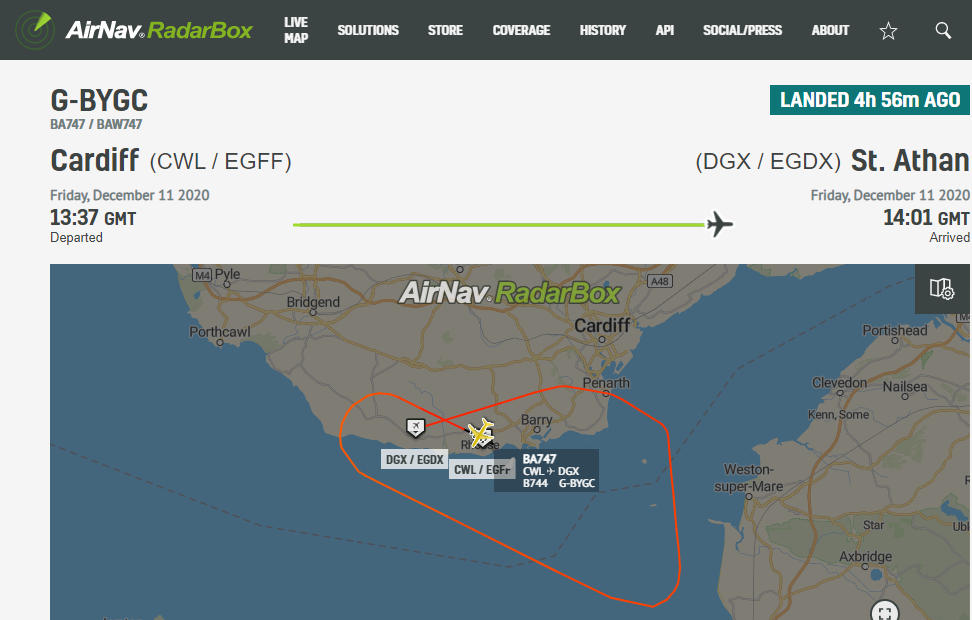 The aircraft with registration G-BYGC was delivered to British Airways back in January 1999. Since then, the aircraft has flown 45 million miles over 11,049 flights for a total of 91,023 hours.
Sean Doyle, British Airways' Chief Executive said:
"This final 747 journey is a bittersweet moment for the many thousands of British Airways customers and crew who have flown the world on these Queens of the Sky over the last five decades.
"But while we will certainly miss their majestic presence in the skies above, knowing our last 747 will be preserved for future generations to enjoy at a new home in Wales gives us a great sense of pride and is a fitting end to this chapter of British Airways' history."