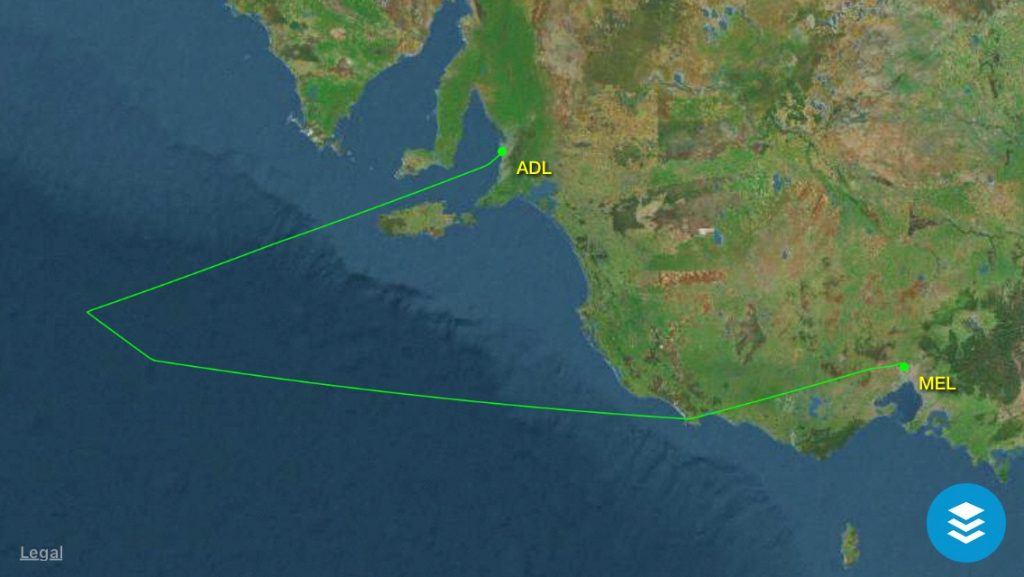 A Virgin Australia flight en-route to Perth was diverted to Adelaide overnight after a passenger became disruptive.
Flight VA697 departed Melbourne at 9:20pm and was scheduled to land in Perth at 11:05pm.
The aircraft was 90 minutes into its 4 hour flight when a female passenger became agitated and began making death threats to other passengers and crew onboard.
Its understood from a passenger onboard that the agitated passenger was suffering from a mental illness and the threats didn't pose any risk to the passengers, crew or aircraft.
The crew elected to divert to Adelaide Airport, landing at 12:20am. The passenger and their luggage was offloaded.
The female passenger was travelling with a male that left with her but was not being disruptive.
The flight departed Adelaide 50 minutes later at 1:10am and arrived in Perth at 3:15am, almost 3 hours behind schedule.