President Evo Morales announced on Wednesday that Bolivia has ordered the 747 Supertanker to assist firefighters battling a massive outbreak of wildfires in the Amazon basin.
The huge air tanker, identified as Tanker 944, that can carry up to 19,200 gallons (72,680 liters) of water or fire retardant departed from Sacramento McClellan Airport at 10:45 a.m. PDT Thursday to Viru Viru International Airport in Bolivia.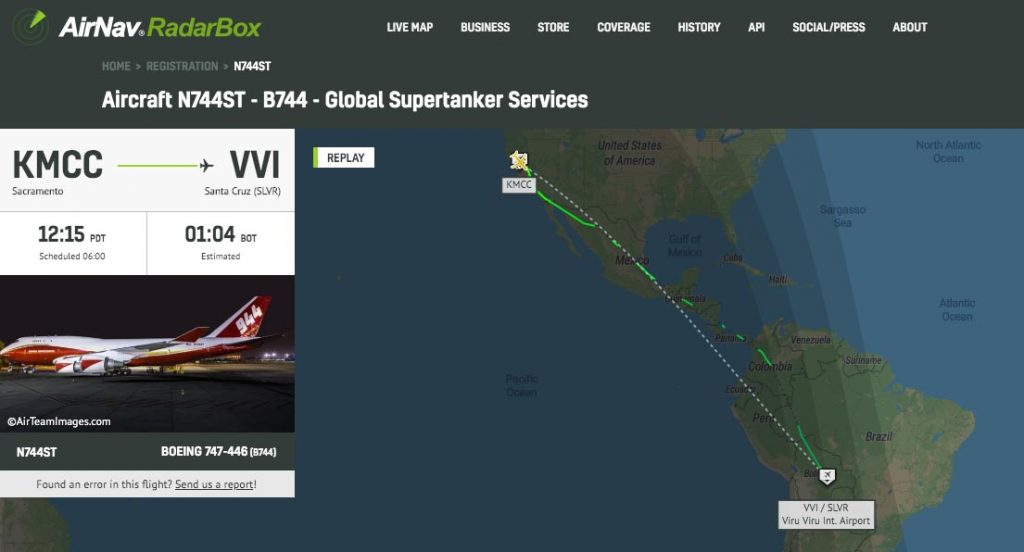 The aircraft is being leased from Global Supertanker. According to laRazón, the company required an up front guarantee of $800,000 US dollars.
This is the fifth formal international contract assignment for the 747. Previously it fought fires in Israel in 2010 and 2016, Mexico in 2011, and Chile in 2017.