Singapore Airlines is launching the world's longest nonstop flight – nearly 19 hours in the air – from Singapore to New York.
Singapore Airlines' newest plane, the Airbus A350-900 ULR — for Ultra Long-Range — delivered last month, are handling the flights which will be the world's longest nonstop air route (11,160 miles).
The new A350-900 ULR can fly almost 2,000 miles further than the standard A350.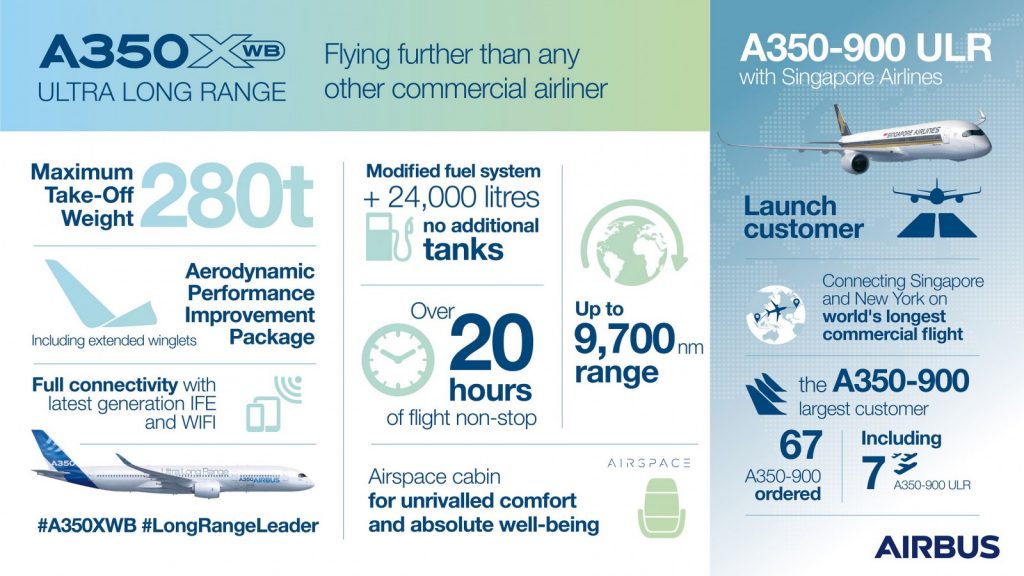 The plane is configured with 67 business class seats and 94 premium economy class seats. There are no typical economy class seats.
The company said the route will initially be served three times a week, with daily flights starting on October 18 after another A350-900ULR aircraft enters service.
LIVE TRACKING